Industries
Construction / Lumber
At ICP CORP. we have a great deal of experience providing our products and services to clients within the construction/lumber industries. We have the necessary capabilities and knowledge in order to develop products that are especially suited to this industry and satisfy the unique needs of our clientele.
For more information about our construction/lumber industry experience please see the information below or contact us.
Our Products are commonly used in the
construction/lumber industry to store:
Cement
Sand
Rock Products
Mortar and Grout
Insulation
Roofing Products
Wood Shavings
Fuel Pellets
Lumber Wraps
Pot Hole Repair Bags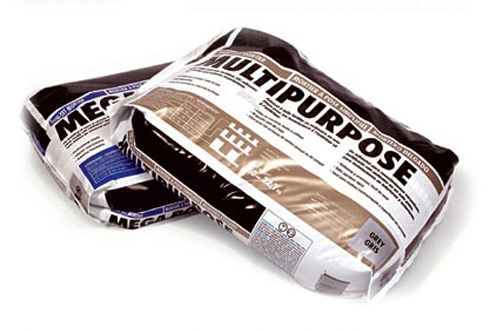 Purchasing cement in plastic bags can save time, money
When selecting masonry cement mix, the type of packaging material used might not be your first consideration. But packaging can have a significant impact on the performance of cement and may, potentially, reduce product loss.
Paper cement bags can become damaged from contact with rain or standing water and may be susceptible to tears or punctures, while plastic cement bags offer a barrier against the elements and have additional toughness protection against rips. Consider the following scenarios when you're thinking about choosing a plastic cement bag over paper.
Case #1: It's not uncommon to dispose of cement bags sitting on a pallet because of rain pooling around the load, or to have to pick out the good bags because the load was rained on the day before. In fact, unless you're planning to use the cement on the day the distributor sends over a load without pallet covers, you're forced to find a roof to avoid product loss. Paper bags don't protect the cement from moisture if they're stored outside. Plastic bags offer a long-term moisture barrier that can prevent the cement from turning lumpy when exposed to the elements.
Case #2: Dry cement can be lost when paper bags tear during routine handling. While break ability is useful when emptying contents into a mixer, that same feature can result in a tear that weakens the bag and causes it to break before it reaches the mixer. If the cement is being transported from a distributor or brick dealer, a small puncture can become a large rip from wind exposure on the back of a truck. Plastic bags offer strong resistance to tears or punctures during transport and handling. At the same time, perforations in the bag help it break easily at the mixer, not before.
The moisture barrier afforded by plastic bags is useful for more than just product storage. Transporting cement becomes much more convenient when moisture damage is of no concern. The cement bags can be shipped on open beds, with no need for a top sheet to protect them from the elements.